Muller Subaru Renews the Love Promise for the 10th Anniversary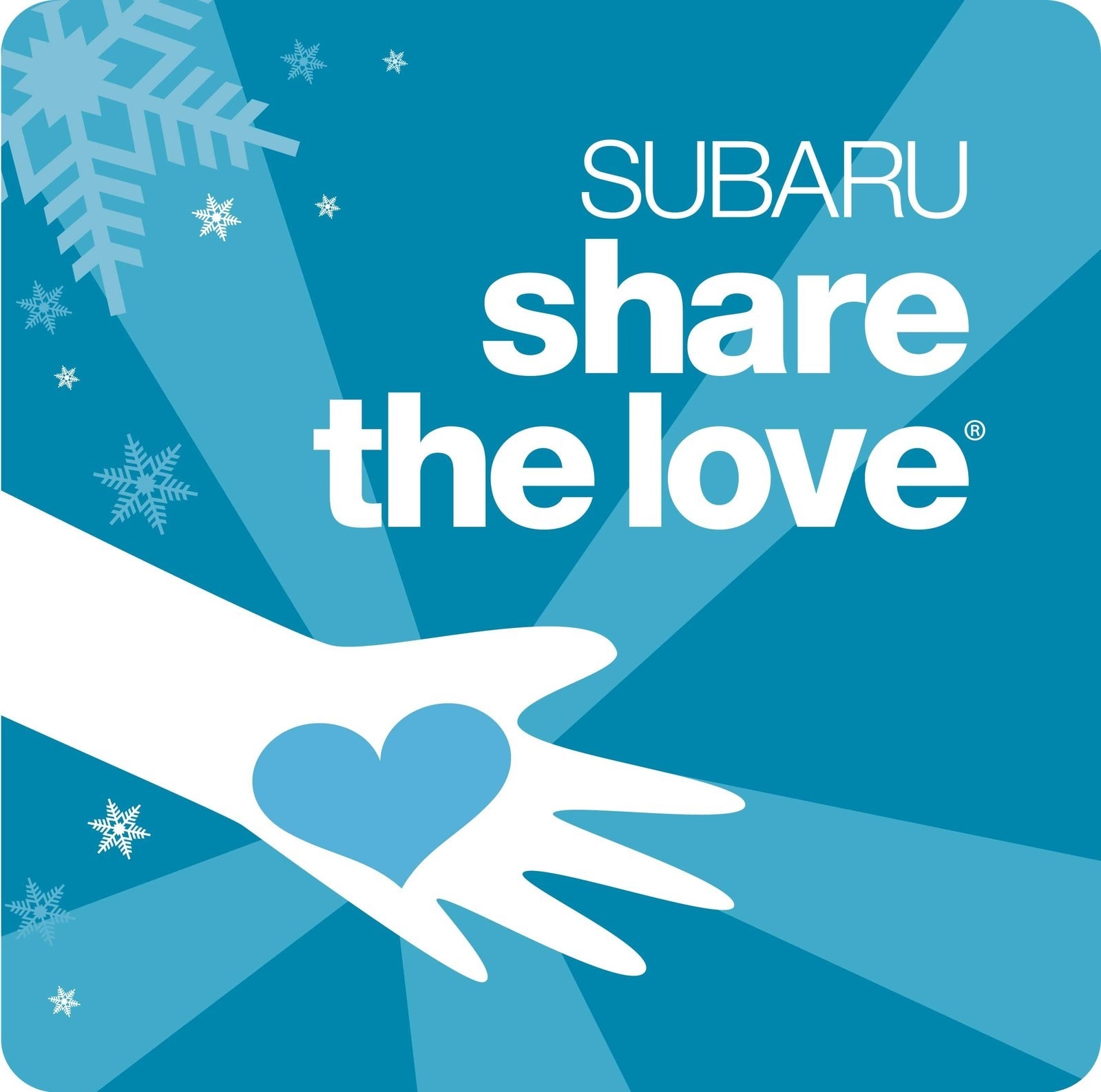 Subaru will donate $250 for every New Subaru vehicle sold or leased!
Muller Subaru is thankful and thrilled to join again with Subaru of America in announcing the 10th anniversary of our Share the Love event. From November 15, 2021 to January 3, 2022, Subaru will donate $250 on behalf of our customers for every new Subaru vehicle sold or leased.
Following the Subaru Love Promise customers can direct the funds to the charity of their choice from among a local preselected hometown charity or one of our national charitable partners:
●     American Society for the Prevention of Cruelty to Animals (ASPCA)
○     providing life-saving protection and care to animals in need.
●     Make-A-Wish
○     granting wishes for kids with life-threatening medical conditions.
●     Meals on Wheels America
○     fighting hunger and isolation among our nation's homebound seniors.
●     National Park Foundation
○     safeguarding our heritage and promoting public access and engagement.
●     Dare2tri
o   positively impacting the lives of athletes with physical disabilities and visual impairments
Help us push past $115 million of giving
With over $90 million in donations raised over the past 9 years, and $24 million last year alone, we are grateful for the opportunity to share the love back into our community - to turn the love into action that makes a real difference in the world.
And for the second year in a row, there's no cap on the total donations that Subaru will make to our Share the Love charitable partners. The target this year is to push the grand total for 10 years of giving to over $115 million worth of support for the national and local organizations doing so much essential work all around this country.
Marking Subaru's 50th anniversary in the U.S., Alan Bethke (senior vice president of marketing for Subaru of America) says, "It is part of our culture at Subaru to support causes important to our employees, retailers and owners and we are proud to have continued that tradition for 10 consecutive years."
Neighbors helping neighbors build a better world
With more than 40 years of award-winning customer service for our Highland Park and neighbors, and for customers all around Chicagoland, Muller Subaru has a lot of love to share.
We hope to make this our best year ever. And on behalf our worthy charitable partners and all the good things they have been able to accomplish so far, we say thank you for your continued support in helping us help others in need.
FULL DISCLAIMER:
Subaru will donate $250 for every new Subaru vehicle sold or leased from November 15, 2021, through January 3, 2022, to four national charities designated by the purchaser or lessee. Pre-approved Hometown Charities may be selected for donation depending on retailer participation. Certain participating retailers will make an additional donation to the Hometown Charities selected. Purchasers/lessees must make their charity designations by January 31, 2022. The four national charities will receive a guaranteed minimum donation of $250,000 each. See your local Subaru retailer for details, or visit subaru.com/share. All donations made by Subaru of America, Inc.