The 2022 Subaru Love Promise Customer and Community Commitment Award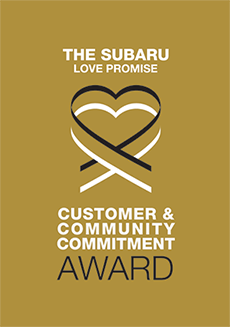 We've been nationally recognized for our dedication to our customers, our community, and the Subaru Love Promise.
We're honored to receive the 2022 Subaru Love Promise Customer and Community Commitment Award. This award nationally recognizes elite Subaru retailers who provide an exceptional customer experience at every interaction with Subaru. These retailers have also demonstrated an outstanding commitment to supporting passions and causes in their local communities in important areas such as the environment, community, health, education, and pets.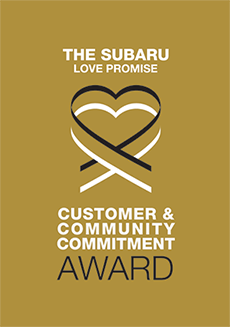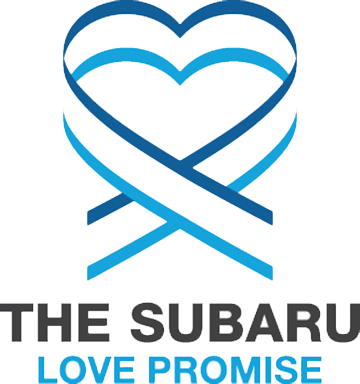 What is the Subaru Love Promise?
Subaru and our retailers believe in making the world a better place and the Subaru Love Promise is our vision of respecting all people. This is our commitment to show love and respect to our customers and to work to make a positive impact in the world.
How is Muller Subaru dedicated locally to the Love Promise?
Our Love Promise can be seen in various partnerships with local charities and non-profits. We're grateful for the opportunity, not only to be a part of our community, but to serve it as well.
Heartland Animal Shelter,
Oak Terrace Elementary School, ,
New Life Interim Housing and Shelter,
Love Promise Stories from Muller Subaru
Subaru and Muller Subaru believe in making a positive impact on the communities in which we live and work. We uphold that belief through our Love Promise Community Commitment. Every month, we select inspiring stories from customers and partners from around our area who strive to support our collective commitment and feature them here
Muller Subaru Love Promise Campaign - Keri S
Today, Mark Muller and his associates at Muller Subaru presented Dare2tri with a $25,000 donation as a part of Subaru's Share the Love campaign! Muller Subaru has graciously supported Dare2tri and athletes with disabilities for more than a decade, impacting countless lives along the way. We are so thankful for this crew and the incredible work they do 💙♥️💙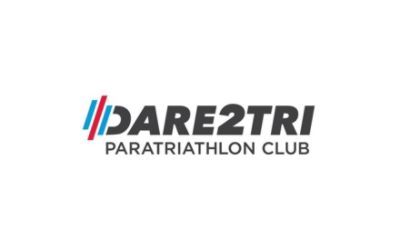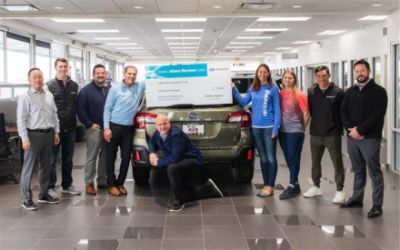 ---
Junior, Heartland Animal Shelter - Gabriella K
We are so thankful for our partnership with Muller Subaru and all of their help in promoting the animals at Heartland Animal Shelter throughout the month of October. Through this partnership, we were able to adopt out 72 animals, including dogs like Junior, who was surrendered to our shelter over the summer. Junior is the sweetest, most loving dog that to no fault of his own was surrendered to Heartland because his owner became ill and could no longer take care of him. After spending 10 years in the same home, he came to the shelter lost, scared and confused. Junior also has some fatty masses on his hips along with arthritis, so he really was waiting for the perfect family to come along. After many months of waiting, Junior was adopted to a loving home that sees just how perfect he is! Thank you, Subaru!!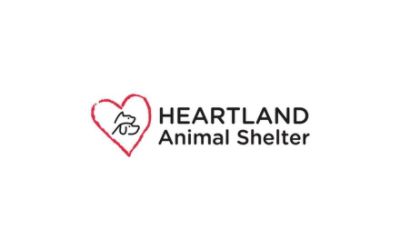 ---
Good News Shelter - Kelvin J
Over the past 3 years, Muller Subaru has been supporting us with Subaru Loves to Help Event and we are so honored and appreciated for their support. These Blankets will go long way for Homeless people that visit our shelter every day. Thank you once again, Muller Subaru...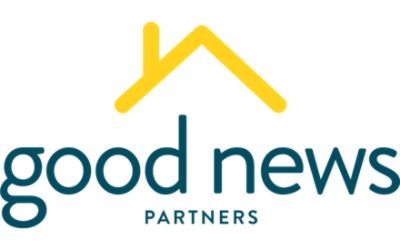 ---
AdoptAClassroom Donation from Muller Subaru - Anel E
Muller Subaru has generously nominated us, Oak Terrace Elementary School, and we are really exited that Muller Subaru will be able to adopt few of our classrooms and this is extremely special to us. It means more teachers will be able to explore with new classroom materials, resources and their instructions. Each teachers that will be receiving this donation was so excited to find out about this generous donation. So it's going to help them to further support our student learning, while making learning extra, extra exciting. Thank you so so much Muller Subaru and we really appreciate it. Ms. Anel EscamillaAssociate Principals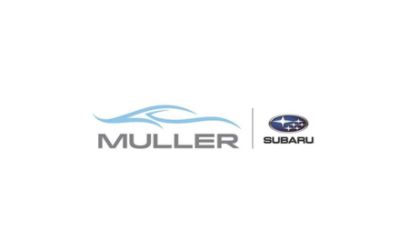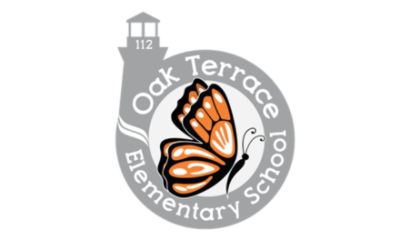 ---
Proud Partner Sharing the Love - Keri S
Dare2tri is incredibly proud to be a hometown charity for Muller Subaru and the Share the Love event. As one of our founding sponsors, Muller Subaru shares Dare2tri's commitment to making physical activity accessible for individuals who have physical disabilities and visual impairments. In fact, our Multisport Clinic is held right next door to the dealership and is sponsored annually by Muller Subaru. This spring, they continued their support through Share the Love by presenting Dare2tri with a $22,575 donation! These funds will be used to provide youth, adults, and injured veterans with opportunities to swim, bike, run, and be active. It's been a pleasure to work with Mark Muller — who has been an active Dare2tri Board Member for several years — and the entire Muller Subaru family. Our team is looking forward to leasing a Subaru Ascent through Muller Subaru starting this summer. We couldn't ask for a better vehicle to haul our trailer filled with adaptive equipment around the Chicagoland area. Thank you, Muller Subaru!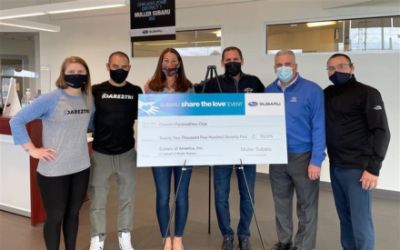 ---
Reaching Out and Helping the Homless - Harry K
Homelessness brings a sense of loneliness that erodes the core of a person's self-value. When you are homeless, a simple smile and a word of kindness can make a big difference in a day full of hardship. This year, Muller Subaru was able to donate 80 blankets to "New Life Interim Housing and Shelter" in Chicago with a message "Muller Subaru Loves to Help" and we are here for you if you need us. We all should acknowledge the homeless when we encounter in the street or subway. Say a simple hello. Talk to them and engage in a simple conversation. When we take our time to learn about our homeless neighbor, his or her story and family, you show them that you care!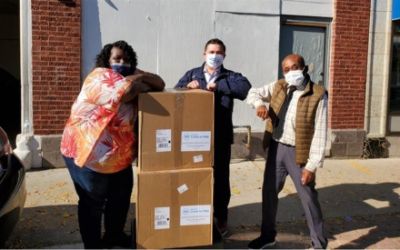 ---
Muller Subaru Helps Find Homes for Over 100 Pets - Stephanie M
At Heartland Animal Shelter, we were able to find homes for 53 dogs and 51 cats, for a total of 104 animals, during the month of October thanks to our partnership with Muller Subaru! Our Subaru Loves Pets adoption event inspired more people than ever to adopt a new pet and we could not be more appreciative of their support. Muller Subaru put smiles on the faces of all of our adopters by giving out New Parent Kits full of supplies to help people welcome their new pets home and sponsoring 65% of adoption fees for the first 20 pets adopted that month. Working with Harry and his team was an incredible experience and we never could have done this without them! We are so thankful to Muller Subaru for their generous support in helping us positively change the lives of hundreds of pets and people in our community. Thank you, Muller Subaru!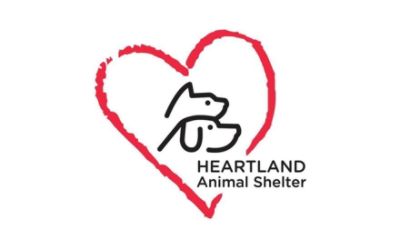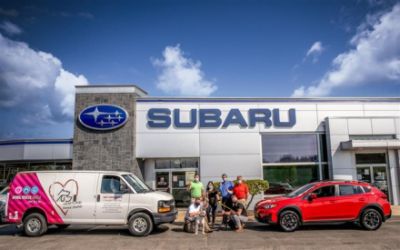 ---
Share the Love Presentation - Harry K
This year has been difficult for everyone to operate their businesses and support their local charities due to the Pandemic but we did not wanted to stop supporting our community and local charity that we have been supporting for over 5 years. This year, we had to come up with unique solution and we held out door event where we can still support them and hold virtual check presentation. Everyone at the Dare2Tri was excited and thrilled to see the check that we were holding onto for long time. We are glad that we can continue supporting our local Charity and Thank you Subaru!!!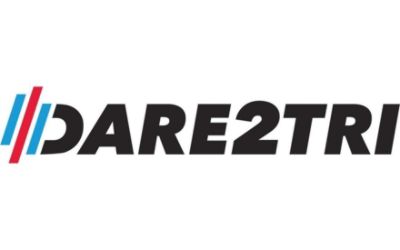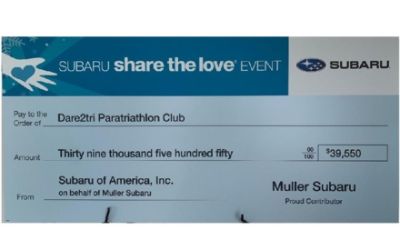 ---
Muller Subaru Annual Per Adoption Event - Harry K
Past several years, we have worked with few different animal shelters to sponsor our annual pet adoption event and we have to say, Wagging Hearts and their Volunteers are the best among them. Wagging Hearts is a 100% foster-based animal rescue and adoption organization serving the Chicagoland and Wisconsin area. Their mission is to save abandoned, neglected and stray companion animals seeking a second chance at forever love. Absolutely "No Kill" Organization so if pets do not get adopted, they will stay with volunteers forever. This year, they rescued 28 puppies from illegally ran breeder and 15 of those puppies were at our dealership for the adoption. We wish all the puppies were adopted but only 5 of them found their new lovely home. We had so many volunteer and visitors to check out all 20+ dogs that were at the dealership for the adoption event and we would like to thank all of you who help our event and we will keep doing it until there are no pets out there without forever love.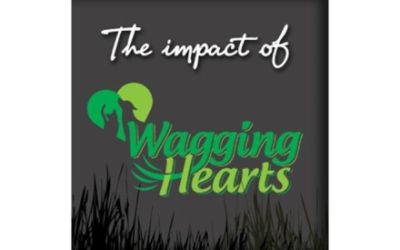 ---
CTCA Blanket Delivery 06-14-19 - Michelle M
On Friday, June 14 the Illinois Chapter and Muller Subaru had the pleasure of delivering 80 blankets to Cancer Treatment Centers of America (CTCA) in Zion, IL as part of the Subaru Loves to Care program. These comforting gifts were accompanied by personalized messages of hope written by the customers and staff of Muller Subaru. This incredible act of generosity was warmly received by the CTCA staff who were thrilled to distribute these comforting gifts to their patients. We also had the opportunity to meet a few patients and personally deliver a blanket and a few of the messages of hope to them directly. First, the group spoke with Leticia, a caregiver for her mother who is a cancer survivor. They were accompanied by Leticia's young daughter as well. We then met Malissa and Patrice who were both there for a treatment. As we were leaving, one of the CTCA staff members, Thomas, stepped into a private room to make one additional delivery for the day. Though we were not able to go into the room, we could hear Thomas ask "I hope those are tears of joy," to which the patient responded "yes, they are. It is such a thoughtful gift." Just hearing those words brought a smile to all of our faces (and perhaps a tear to a few eyes). This is exactly why we were there that day. For that exact moment. LLS is proud to partner with Subaru to spread hope, love and warmth to those fighting blood cancer, across the country and right here in the Chicagoland community.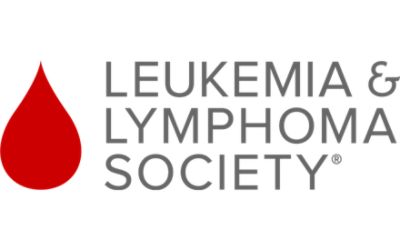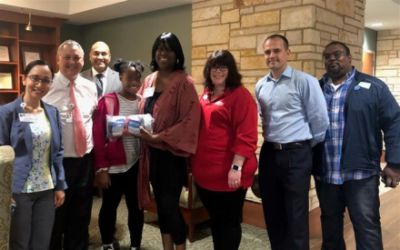 ---