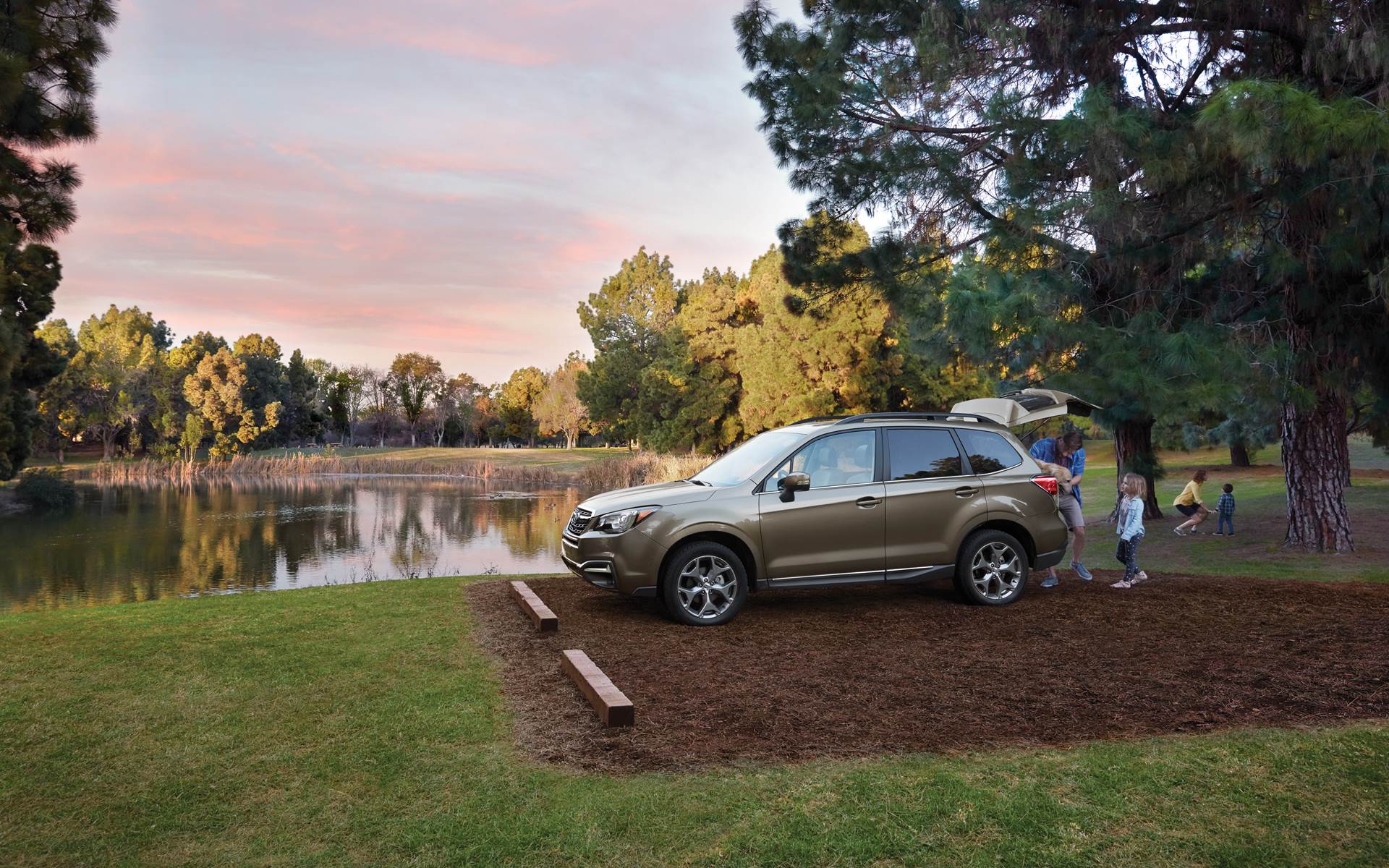 Subaru Forester Delivers Fun & Value Year After Year
The Subaru Forester puts utility back in sports utility vehicle. This crossover SUV is in its 20th year and it's as popular as ever. It features a boxy aesthetic that lets its owner exploit its ample interior space easily. With no compromise on its cargo-carrying capacity or hatch design, this vehicle delivers on the sports utility promise.
Built for On-Road and Off-Road Adventures
The Subaru Forester comes with all-wheel-drive standard. It is a compact crossover that can serve many purposes. It has won SUV of the Year twice (2009 and 2014) from Motor Trend. With Forester, drivers like the price, high safety ratings and the fact that it's perfect for everyday driving, packing up for vacations or even the occasional off-road adventure. Some drivers don't think it is the most appealing off-road vehicle, but it wasn't meant to compete with SUVs and trucks in this arena. It is a surprisingly capable vehicle that individuals and families can enjoy.
Excellent Visibility
One key to the Forester's appeal is its huge windows that provide excellent visibility. This is a key point for a vehicle in its class. Sure, it's great to have cameras that help you see behind you, but with the Forester you can also feel good about all of the visibility afforded by the large windows. It's a real asset that drivers will love, especially when parking in tight spaces.
This car enjoys impressive fuel economy - between 26 and 32 miles per gallon on streets and highways, respectively. That's excellent mileage that will allow owners to make the most of all of their Forester's features while still keeping some money in the wallet at the pump.
Solid, Tight Drive
Another great feature that the Forester has offered for years and that continues to delight drivers is how it tracks; especially after hours of driving. Where other cars can be a bit twitchy or get blown around on the highway, Forester drives straight and true, giving drivers a feeling of confidence in most any situation. If one likes a solid, tight drive, then the Subaru Forester is a great choice.