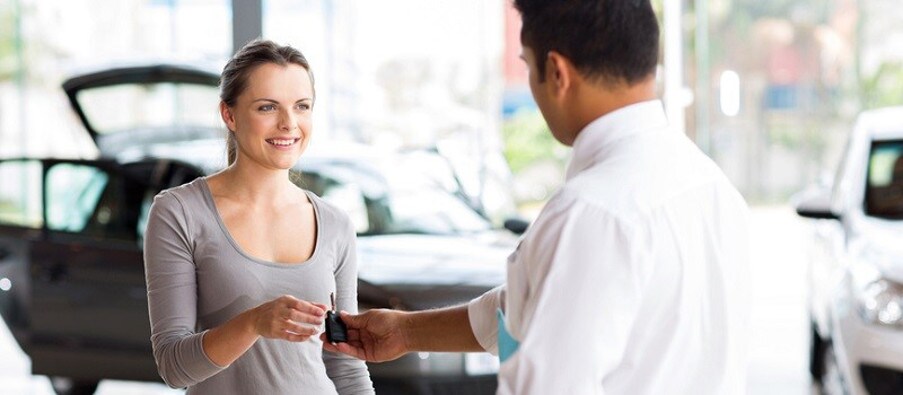 Recent and soon-to-be graduates can get a head-start on the working world by taking advantage of the Subaru College Graduate Program. You'll be able to finance or lease a new Subaru vehicle through Subaru Motors Finance, enjoying the cutting-edge comfort features and safety technologies you might not find with an older model.
Customer Eligibility
If you're graduating within six months or picked up your degree or doctorate from an accredited two- or four-year college, graduate school, nursing school, or trade school within the last 12 months, you're likely eligible for the Subaru College Graduate Program.
You'll also need to show proof of employment and income. If you've not yet started work, bring a letter from your future employer showing a start date within 90 days of the current date and your agreed salary, along with verbal verification.
Your payment-to-income value cannot exceed 15% of your gross monthly income, and you'll need to be free of any poor credit history, including bankruptcies, foreclosures, or repossessions on any credit bureau report pulled by JPMorgan Chase. Late fines from the campus library are not a problem. A maximum finance amount of $25,000 leaves you free to choose from among most of the new Muller Subaru lineup, and you can use any special lease or retail offers currently available to drop monthly payments even lower. Your total finance amount cannot exceed 125% of vehicle invoice.
All Part of the Subaru Love Program
The Subaru College Graduate Program is just one more facet of the Subaru Love Promise. Subaru of America has committed to giving back to local communities by partnering with non-profits and charities. For more than 20 years, they've donated more than $50 million and have donated more than 28,000 volunteer hours to worthy causes.
At Muller Subaru, we're honored to be part of their efforts, helping support causes as diverse as Glencoe Family Services and Orphans of the Storm. Giving graduates a helping hand with their first new car seems like a fantastic next step.
Contact Us Today to Explore the Subaru College Graduate Program
If you'd like to find out more about the Subaru College Graduate Program, contact one of the team members here at Muller Subaru today. Alternatively, feel free to visit our showroom and find out what's available.