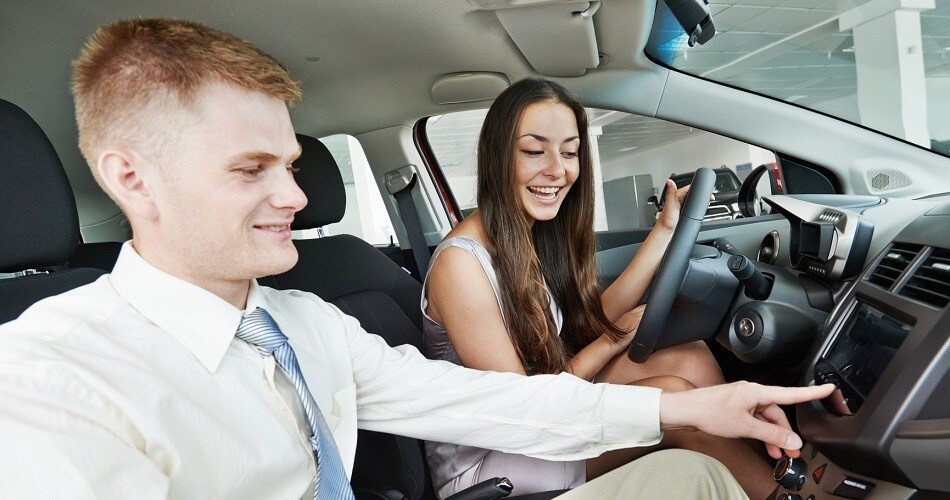 Drivers often struggle with the lease vs. buy conundrum, so the finance professionals here at Muller Subaru are always ready to help walk you through each process and determine the option that best suits your needs. There's plenty to consider, from monthly payments to annual mileage, so we understand that it's a decision not to be taken lightly. To start you off, here's quick look at the benefits and drawbacks of each option.
Leasing with Muller Subaru
When you lease a vehicle, your payments essentially cover the amount the vehicle depreciates over the years you drive it. As such, those monthly payments should be lower than if you buy. Most bumper-to-bumper warranties cover the first three years, so it's likely that you'll enjoy complete coverage for as long as you have the vehicle, eliminating the possibility of hefty repair bills.
Beyond the financial benefits, leasing is also a little more convenient. At the end of the chosen lease term, you'll simply come back and hand over the keys. With the ability to change vehicles up every few years, you'll stay up to date with the latest comfort, convenience, and safety technology.
Of course, you won't actually own the vehicle, so there are certain terms that you'll need to follow.
Buying Muller Subaru
When you buy a new vehicle, monthly payments cover its total value, so you can expect to pay more. That said, buying is an investment since the car is all yours once the payments end. In a sense, it's like getting a mortgage instead of renting.
Just as you'd be able to treat your own home anyway you like, you'll be free from any driving restrictions when you buy a car; lease terms generally stipulate a maximum mileage for each year, so they aren't ideal for those who frequently travel long distances. Additionally, you'll have the freedom to make any major alterations that you fancy.
Along with higher monthly payments, these benefits are balanced out by the fact that you'll be more responsible for vehicle maintenance than you would with a leased model. You can also expect to keep your car longer when you buy it, so you might eventually start to find its features and design are a little dated.
Let Us Help You Decide on the Right Financing Option
Regardless of your ultimate decision, the finance team here at Muller Subaru is ready and waiting to be of assistance. If you'd like any further information, don't hesitate to contact us today.