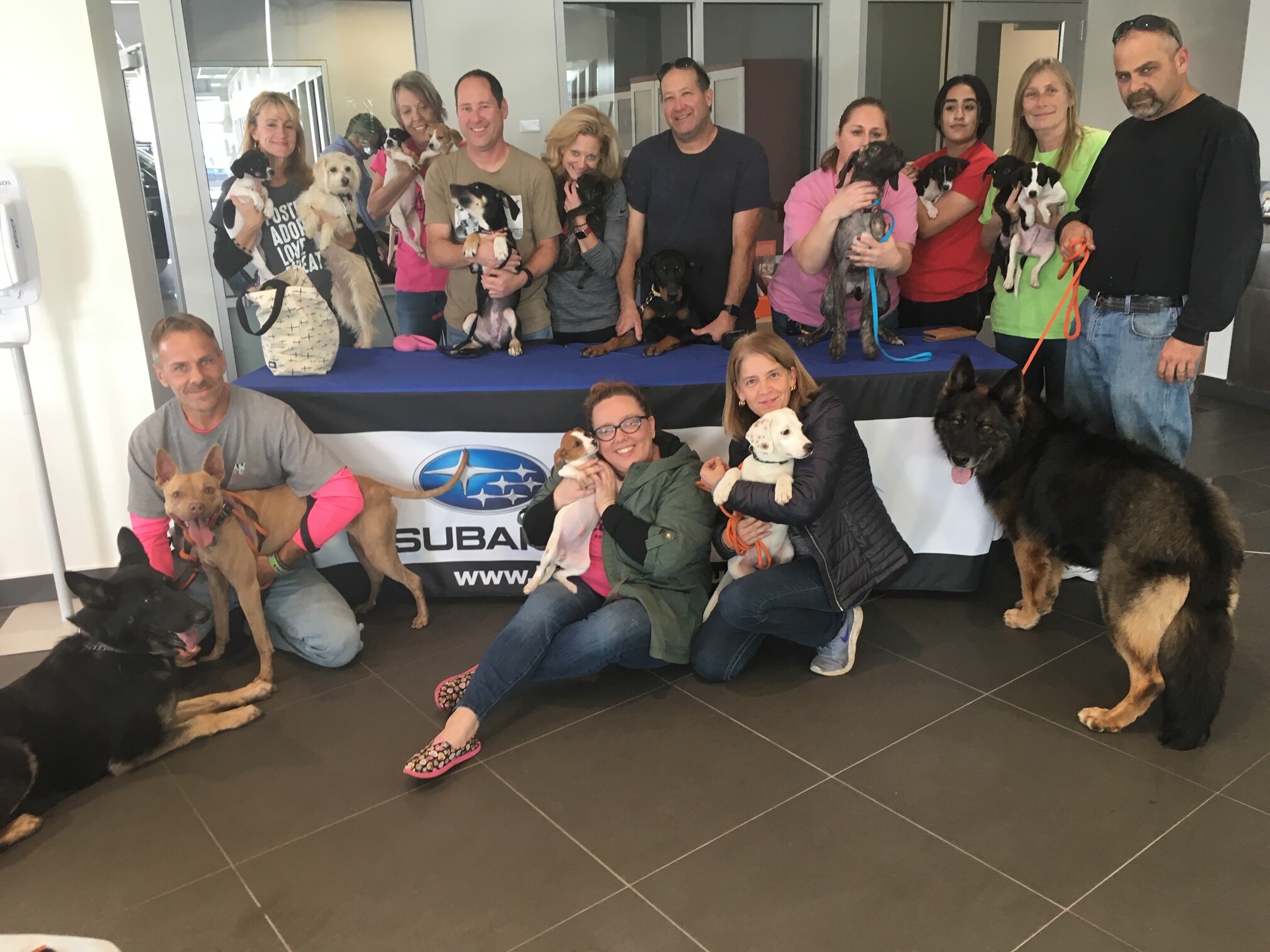 2019 Muller Subaru Loves Pet Adoption Event!!
October 19th Saturday from 11 am to 2 pm.
This year, Muller Subaru decided to partner with "Wagging Hearts" in Lake County, IL to Sponsor our Annual Pet Adoption Event.
Wagging Hearts is a 100% foster-based, non-profit rescue organization. Their mission is to rescue abandoned, neglected, and stray companion animals. As a true no-kill organization, Wagging Hearts provides care for their animals until they find their forever homes.
Muller Subaru will cover 50% of the Adoption Fee and our goal is to see all the pets find a new home. Please come by and help us achieve this goal. We also have may give away items and new starter kits.
Here is the link to "Wagging Hearts" website to see some of the pets that will be at this Adoption Event but final list will not be available until week prior to our event.