Here at Muller Subaru, you won't be limited with your options - even if you can't find your dream Subaru initially, our custom order experience allows you to build your dream Subaru! Let us know what you are interested in and we will make it easy to locate your next Subaru. Our team will help by searching nearby inventory, checking our incoming deliveries, or ordering it from the factory.
With our Build & Price tool, you can customize your new Subaru in three easy steps.

Step 3
Select Exterior Color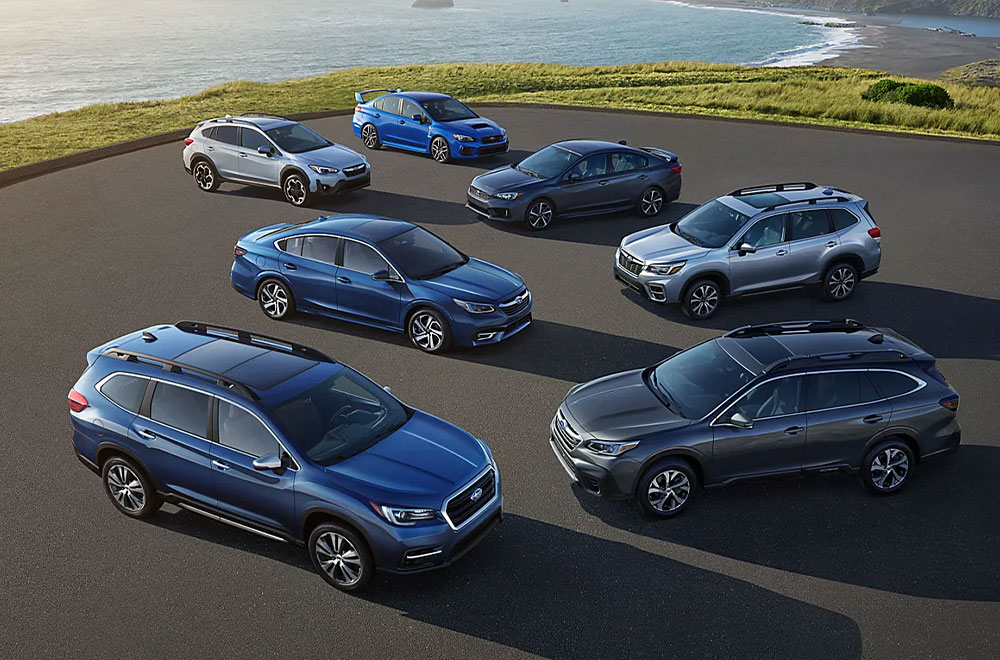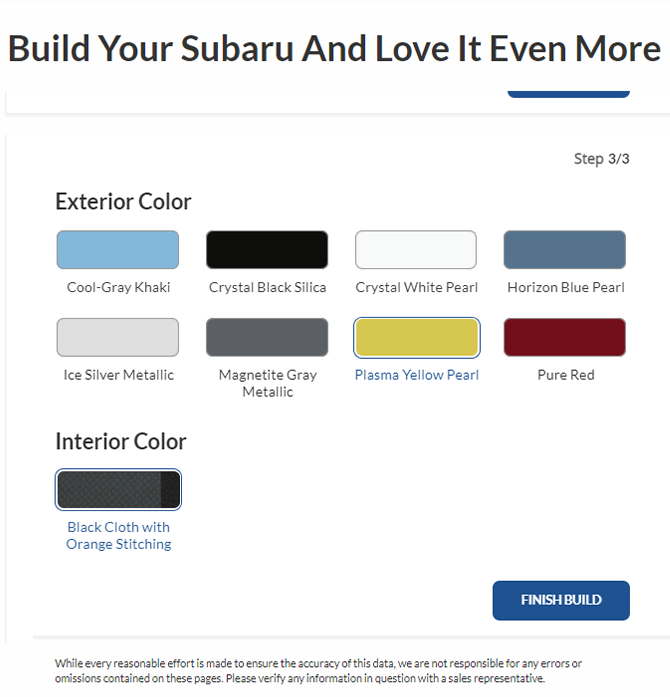 * Please note that this submission does not guarantee a vehicle and that all details and pricing are subject to change, based on the final sale agreement and vehicle choice.