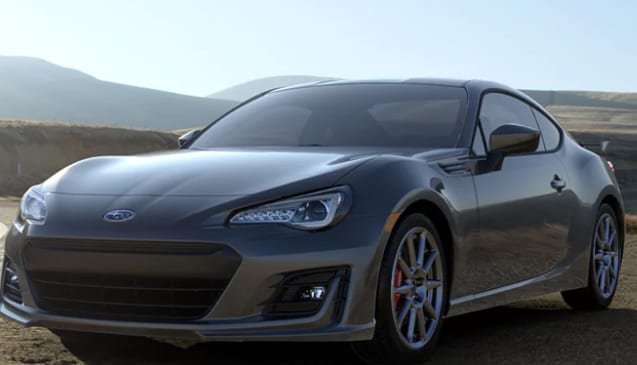 The Subaru BRZ is a compact sports car which handles like no other. The amount of effort that the manufacturing team has put into handling is really impressive.
The vehicle is still powered by a 205-horsepower 2-liter flat-four engine with 156 pound-feet of torque. It can be equipped with a six-speed transmission, either manual or automatic. With the manual transmission, you'll be able to make 21 miles per gallon in the city and 29 miles per gallon on the highway. With the automatic transmission, you'll squeeze out 24 mpg in the city and 33 mpg on the highway.
You'll get from 0 to 60 miles per hour in 6.2 seconds, but it's what you can do with the power that's available which will astound you.
Superior handling
This car's handling punches out of its league when it comes to handling. The improvements largely come from upgrades to the chassis and the electric power-steering. The front crossmember significantly reduces the delay between input and chassis response to the point you'll barely notice any. 
New Michelin Pilot Sport 4 tyres produce far more grip than those used in previous BRZ models.
Plus, the Limited trim now offers wider tyres on 17-inch alloy wheels improving the grip even more, as well as Sachs dampers and Brembo brakes on all corners.
If that's not enough there's a new tS trim level which adds front, side, and rear under-spoilers and 18-inch wheels.
Loads of features
You don't necessarily need to upgrade to a top-spec trim to access a whole host of features. The base vehicle comes with keyless entry, a rearview camera, LED headlights, and Subaru's Starlink multimedia infotainment system.
Upgrade to the Limited trim to get leather upholstery, dual-zone climate control, keyless start, and satellite navigation.
There's 6.9 cubic feet of trunk space available, but this can be increased by folding down the passenger seats.
There are plenty of sports cars offering as much (or more) power than the BRZ, but none handle quite like this. 
If you want to test-drive the Subaru BRZ in Highland Park, Illinois, you can do so by contacting the team at Muller Subaru today.
BRZ Blog